Governance
Fierté Multi Academy Trust is committed to promoting and prioritising diversity and inclusion. We encourage our academy local governing boards (LGB's) to recognise the benefits of diversity and appoint governors from a variety of backgrounds.
A proportion of our trustees/governors are from ethnic minorities, with an approximate 50% being female. However, the trust understands that more needs to be done to increase representation on LGB's and we are working with them to grow the networks we engage with to further this aim.
Getting people from diverse backgrounds onto our LGB's is an important step. The Trust supports LGB's throughout the process of recruiting new governors, with strategies they can put in place to ensure all governors feel included which leads to improved retention. This is an ongoing process which we will need to keep reflecting on as to how we achieve this.
The Local Governing Body at Glascote Academy is fully committed to working together to ensure your children thrive, enjoy their learning and strive to achieve their full potential across the widest curriculum we can offer.
The Governing Board are the strategic leaders of our school and have a vital role to play in making sure every child receives the best possible education. Their purpose, reflected in the law, is to 'conduct the school with a view to promoting high standards of educational achievement at the school'. They have a strong focus on three core strategic functions:
Ensuring clarity of vision, ethos and strategic direction;
Holding the Headteacher to account for the educational performance of the school and its pupils, and the performance management of staff;
Overseeing the financial performance of the school with the Trust board finance Committee and making sure its money is well spent.
We are fortunate to have a strong Governing Board who are committed and work with staff to ensure that all learners achieve and fulfil their potential. The Governing Board meet on a termly basis. In addition to meetings Governors attend termly Governor days at Glascote academy which incorporate Curriculum and Standards Meetings, provide opportunities to discuss other school and subject areas.
Our Chair of Governors is:
Mrs Vanessa Buchanan
Glascote Academy
Silverlink Road
Glascote
Tamworth
B77 2EA
Mrs Buchanan can be contacted at the school.
Tel: 01827 213210
Mrs Vanessa Buchanan - Chair of Governors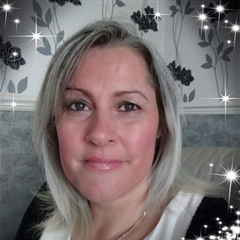 Starting as a parent Governor, as well as working in the school as a volunteer and on the School Farm I have seen many changes as Glascote Academy has grown over the years.
Along with the development and growth of the school, I too have developed personally, and I now enjoy my role as Chair of the Full Governing Body. I am passionate that all children at Glascote Academy can access the best education we can offer. I am privileged to be a part of a dedicated and equally passionate team who want the best for our children. My own children thrived during their education at Glascote and they continue to make me proud daily.
On a more personal note, I was born in Birmingham and moved to Tamworth in 1991, where I have lived ever since. I am also a foster carer, a role that I would not be able to do without the support and nurture from my family. I enjoy family & friends time and love nothing more than spending the evening snuggled up with my family and a good movie, a bag of popcorn and a bottle of pop.
When I do get any time to myself, I enjoy my garden (more relaxing in the sun these days), reading a good thriller (James Herbert) and I love listening to music.
Mr Peter Armitage - Vice-Chair of Governors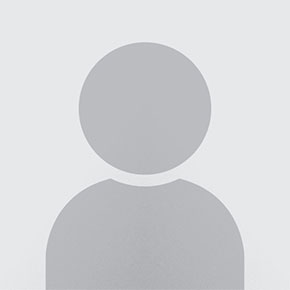 My name is Peter Armitage and I am a Co-opted Governor of this school. I am 72 years of age this year but my work with the school helps me keep young and I hope to give many more years of service.
I work for the royal Mail as a Community Action Co-ordinator and I have been proud to be involved with the school for about 8 years.
I joined the Governing Body as a Community Governors and acted as Vice-Chairman for two years. In March 2010 I was made the News of the World's children's' Champion and in April of the same year met Her Majesty the Queen at Windsor Castle where I was awarded the MBE.
I enjoy my work at Glascote Academy and help organise trips and rewards through my work with Royal Mail.
Miss Michelle Powell - Headteacher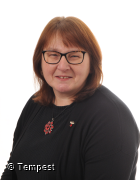 I am the Headteacher at Glascote Academy, although I have been part of the teaching team at the school for 20 years when I joined as an NQT. During this time I have seen many changes to the school, staffing and headship; however I am happy to say that the school continues to push forward and is always striving to provide the best education and opportunities that it can for all of its pupils. I am extremely proud to work at such a special school and with such amazing, committed people. On a personal note, I am both a proud mother and grandmother, and when time allows I enjoy reading and spending time with my loved ones.
Mrs Chantelle Wynne
I have been a governor for the last 2 years. I wanted to continue being involved with Glascote Academy after both attending the school myself and both my now grown up children attending the school. I also enjoy helping out with the school discos and year 6 prom each year, giving all children every opportunity to celebrate and have fun for all their hard work and effort. I enjoy being part of the excellent education and family environment that Glascote Academy delivers.
On a more personal level, I have two teenage daughters, they keep me busy. I love spending time with friends and family, socialising, taking holidays, travelling and making memories.
Miss Eva Bowers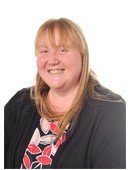 I joined the Glascote Academy family in 2014, during this time I have progressed from being the Early Years Leader to becoming Head of School. As part of this role I lead Early Years, Key Stage one, Fundraising, Outdoor learning and support the Head Teacher with assessment.
I am very passionate about the Early Years ethos and curriculum and I am lucky enough to teach full time in Reception.
In my own time, I enjoy socialising with my friends and family, being part of Girlguiding where I help to run a Brownie Unit. I love to travel and aspire to see the world, these are also aspiration I wish to instil into the children of Glascote Academy.
Name
Category
Appointed By
Responsibilities
From
To
Business or Financial Interests
Governor role Elsewhere
Relationships
Vanessa Buchanan
Co-opted
LGB

Chair/

Safeguarding

01.10.18
01.10.26
None
None
None
Peter Armitage
Co-opted
LGB

Vice Chair/Science/

SEND

01.09.10
01.10.26
None

Yes

(Longwood)

None
Chantelle Wynn
Co-opted
LGB
Health and Safety/Pupil Premium
01.09.21
01.09.25
None
None
None
Michelle Powell
Headteacher
LGB
01.09.18
01.09.26
None
None
None
Eva Bowers
Staff
LGB
01.10.18
01.10.26
None

None

None
Fay Evans
Parent
LGB
1.09.22
1.09.26
None
None

None

Catherine Garey
Associate
LGB
N/A
16.10.19
16.10.23
None
None
None
Rebecca Nicholson
Associate
LGB
N/A
None
None
None
Claire Cooper
Associate
LGB
N/A
13.07.21
13.07.25
None
None
None
Please note the Associate members do not have the right to vote.
Attendance:


For our Trust Governance and Financial information please visit Fierte Multi-Academy Trust Website.